Pollyanna
is taking her turn now. She spent Yom Kippur with her brother Titan at his lakeshore (methane) synagogue.
and is happy to wish you all a very happy Succot(Tabernacles) holiday, coming up on Sunday night.
אתרוג,לולב,הדס וערבה
They (Pollyanna, Titan and YandA) hope you will try to alleviate the effects of climate change
through which we are all laboring. If you can find a denier, try to
keep him/her away from air conditioning--they are not worthy of it.
In this holiday blog, Pollyanna will try to be glad, but will allow
herself rants about women and girls or blatant human rights
violations while mostly trying to be glad and positive. As usual, Murphy will provide companionship, humor and legal advice.
NEVILLE MARINNER 1924-2016
Conductor Neville Marriner, who led the Academy of St Martin in the Fields to become one of the world's most-recorded classical music groups, has died, the academy said Sunday. He was 92.

Marriner, a violinist in the London Symphony Orchestra, joined with several other musicians in 1959 to form a chamber group, which was intended to perform without a leader. The group's mouthful of a name, the Academy of St Martin in the Fields, was inspired by the

church in central London where they performed. The rest is history.

We have all enjoyed Sir Neville's musicianship and he will certainly be missed. He became music director of the Los Angeles Chamber Orchestra from 1968-77. He then became music director of the Minnesota Orchestra 1979-1986, and directed the Radio Symphony Orchestra in Stuttgart, Germany from 1984-89.He leaves behind a huge discography. The NYTimes has an obituary and the Guardian a personal appreciation by one of his players.
"

Then there's the famous encore story. Our three stock encores for many years were Mozart's Marriage of Figaro overture, a Brahms Hungarian dance and the slow movement of Mendelssohn's Reformation symphony. We had them ready in a prescribed order, all beautiful in their own right, but not when played simultaneously. Neville was standing there waving frantically shouting "idiots, idiots". I think the Brahms triumphed after about 16 bars..."
PEACE REJECTED-WHY?
Colombians have rejected a peace deal
to end 52 years of war with FARC guerrillas, throwing the country into confusion about its future. With counting completed from 98.98% of polling stations, the no vote led by 50.2% to 49.8%, a difference of fewer than 54,000 votes out of almost 13 million cast. Turnout was low, with less than 38% of the electorate casting a vote. Analysis of Colombia's "Brexit " moment showed how politicians misjudged popular anger at FARC amnesty. All sides were left shocked by the narrow rejection of the peace deal which would have seen guerrillas guilty of war crimes escape jail.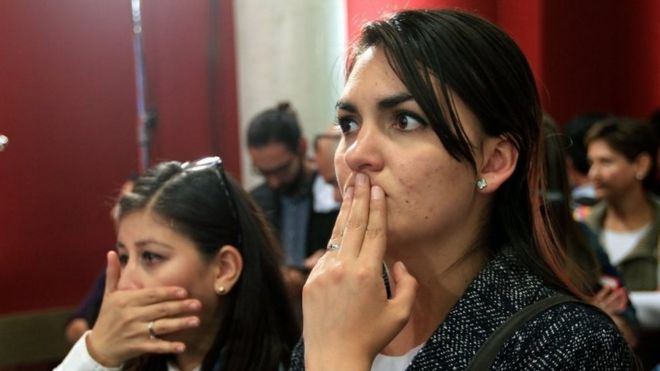 This result means that the deal cannot now be implemented. Polls before the vote predicted that the yes camp would win with a comfortable 66% share. Santos had been confident of a yes result and said during the campaign that he did not have a plan B and that Colombia would return to war if the no vote won. His opponents, led by former president Álvaro Uribe, said a win for their side would be a mandate for the government and rebels to negotiate a "
better agreement".
While it is unlikely that fighting will resume, it is indeed not clear what happens next. Uribe will certainly play a role in the next stage. Pollyanna wishes the best to the people of Colombia and hopes they manage to work out the problems.
GOOD NEWS
Pollyanna is delighted to tell you
that on Thursday 22 September, Andrew Holness, the Prime Minister of Jamaica, announced the ratification of ILO Convention 189 – an international standard to protect domestic workers from exploitation. The Prime Minister announced the ratification in front of a global audience, while attending the United Nations General Assembly in New York (UNGA).
Mr. Holness said,
"We are committed to the protection of rights of the most vulnerable among us and to ensure the welfare of domestic workers within the framework of our determination to promote a decent work for all."
In the three weeks leading up to the UNGA, the
Walk Free movement
collected 52,412 signatures showing the Prime Minister the international support behind his mission to end domestic slavery in Jamaica. Pollyanna says
Cheers
and asks all to ensure that their country does the same.
SEXUAL AND REPRODUCTIVE RIGHTS
Pollyanna would like to call your attention to an Amnesty International campaign on
sexual and reproductive rights of young people
in South America. We hear from six activists from South America working together through Amnesty's
It's My Body!
program empowering young people aged 13 to 19 years old to claim and promote their rights.
Joaquin, from Argentina, and Sofia, from Chile (in the foreground) exchange their point of view on issues related to sexual and reproductive rights at the kick-off meeting of the It's My Body! programme. Lima, Peru, May 2016 © Amnesty International
They are from Peru, Argentina or Chile, yet all share the same goal:
make sure they have the power and freedom to demand and access their sexual and reproductive rights.
Over five years these young activists will work together to empower others to make informed decisions about their bodies and sexuality, and provide their peers with information and training on issues related to
sexual and reproductive rights.
As they meet for the first time in Lima, Peru, we learn what their participation means to them, and how they intend to change attitudes in the region. Pollyanna recommends that you read the full post and wishes them all success.
In this context Pollyanna
is delighted at the action of the Polish Parliamen
t. The members rejected by an overwhelming majority a law that would have added new restrictions to abortion rights. Poland already has some of the most restrictive abortion laws in Europe, with terminations legally permitted only when there is severe foetal abnormality, when there is a grave threat to the health of the mother, or if the pregnancy resulted from rape or incest.
The new law would criminalize all terminations, with women punishable with up to five years in prison. Doctors found to have assisted with a termination would also be liable for prosecution and a prison term. No one can say that Poland is liberal, but a social catastrophe was warded off for the moment.
AWID
Pollyanna calls your attention
to this organization.
The Association for Women's Rights in Development
(AWID) is an international, feminist, membership organization committed to achieving gender equality, sustainable development and women's human rights. A dynamic network of women and men around the world, AWID members are researchers, academics, students, educators, activists, business people, policy-makers, development practitioners, funders, and more. Pollyanna suggests that anyone interested in promoting women's rights and gender equality might wish to use AWID as a vehicle of activism.
ELECTORAL MADNESS
JooHee Yoon
In the early 1590s,
Shakespeare
sat down to write a play that addressed a problem: How could a great country wind up being governed by a sociopath?

The problem was not England's, where a woman of exceptional intelligence and stamina had been on the throne for more than 30 years, but it had long preoccupied thoughtful people. Why, the Bible brooded, was the kingdom of Judah governed by a succession of disastrous kings? How could the greatest empire in the world, ancient Roman historians asked themselves, have fallen into the hands of a Caligula?
For his theatrical test case
, Shakespeare chose an example closer to home: the brief, unhappy reign in 15th-century England of King Richard III. Read and draw your own analogies.
BOOK REVIEW
TODAY WILL BE DIFFERENT
By Maria Semple
Illustrated. 259 pp. Little, Brown & Company. $27.
Reviewed in
the NYTimes
by
Viv Groskop

.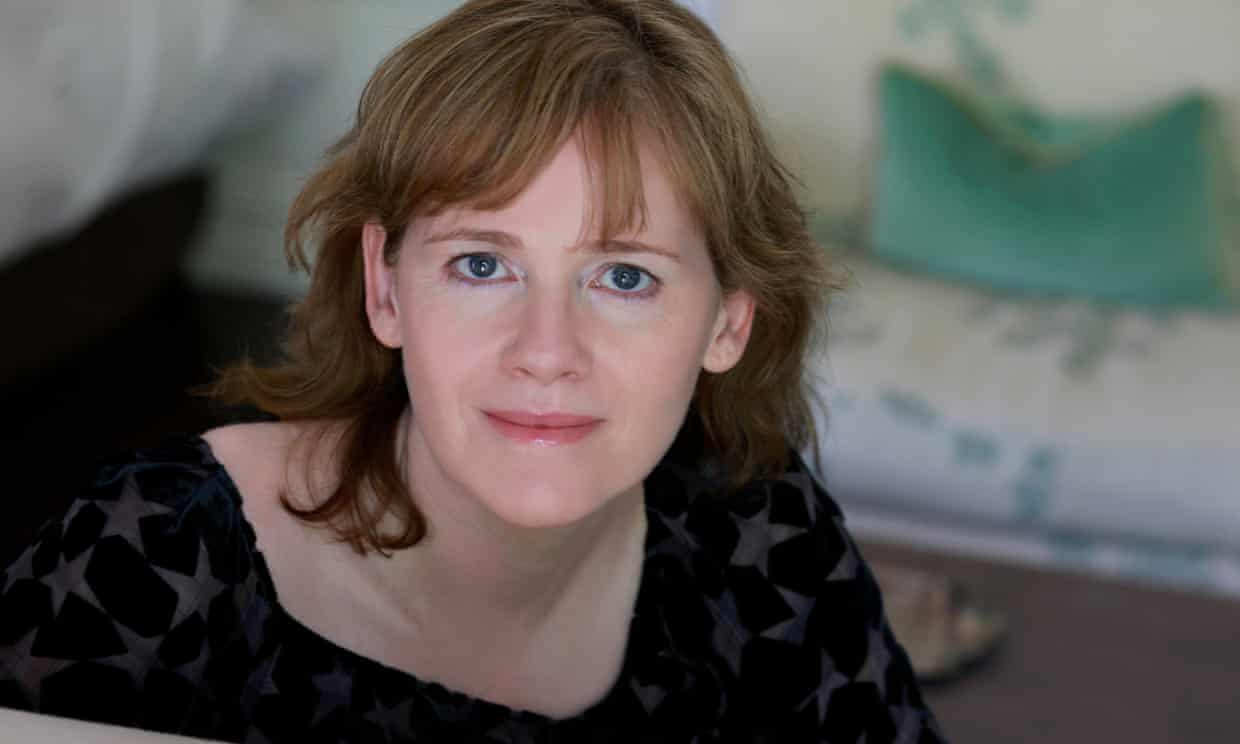 Maria Semple: 'It takes me a long time to get my point across.' Photograph: Leta Warner
Maria Semple, 52, is the author of the bestselling
Where'd You Go, Bernadette
, which was shortlisted for the 2013 women's prize for fiction and is currently being adapted for a film directed by Richard Linklater. Her latest novel,
Today Will Be Different
, is about a day in the life of Eleanor Flood, a woman who vows every day that she'll be a better person. The reviews are favorable and she appears to be a writer worthy of further attention. Pollyanna recommends.
Édith Carron
NEWS FROM PHYSICS
Pollyanna is delighted to
pass on to you some recent updates from the world of physics. This is a website to which you can subscribe and it is always interesting.
Proxima Centauri as seen by the Hubble Space Telescope. (Courtesy: ESA/Hubble)
SILLY TIME
An old but amusing
What If--beware these wild elementary school teachers.
RELATIVITY IN LAW ENFORCEMENT
MILITARY TECHNOLOGY STRIKES AGAIN