Titan and Pollyanna like to think of themselves as retirees who are relaxing after years of hard labor and ranting. They have, in their joint persona of T_P decided that it is not fair to their countless fans and readers to deprive them of the wisdom they can dispense.
Yes, Virginia, we have a sense of the absurd. We also think that age is not a big deal; Pollyanna at over 100 and Titan at 4.5 billion hold out hope for all of us to say nothing of Biblical figures.
The Charity Corner has found a home on the
Miriam Shlesinger HumanRights Action site.
Titan and Pollyanna hope that you will visit there, take the actions and make the donations.
IN MEMORIAM
A truck driven by a terrorist ran into a group of Israeli soldiers in Jerusalem on Sunday and killed four of them. The victims have been identified as:
20-year-old Yael Yekutiel from Givataiym,
22-year-old Shir Hajaj from Ma'ale Adumim
20-year-old Shira Tzur from Haifa
20-year-old Erez Orbach from Alon Shvut.
The scene of the truck-ramming attack in Jerusalem, January 8, 2017. credit Emil Salman

Hajaj was a commander in the Israel Defense Forces officer's course, while the others were cadets in the same course.
read more
:
Pollyanna weeps for the victims of this senseless act of terror.
As Chemi Shalev writes in Haaretz,
there can be no possible justification for this action.
"The fact that they were soldiers or that the attack took place in an area of Jerusalem which is supposedly in dispute or that the Palestinians have a legitimate right to fight the occupation cannot justify what is essentially an
act of barbaric cruelty – and inexcusable stupidity."
The killer not only struck a mortal blow at four Israeli families, he also knew what he was bringing on his own family. As Amira Hass writes in Haaretz
"He knew that his body would not be returned to the family for burial – a particularly humiliating and painful blow. He knew that relatives would be arrested immediately and be beaten while in detention. That some might be fired from their jobs in West Jerusalem. And that female relatives without Israeli identity cards who are married to Jerusalem residents might find themselves expelled from their homes and separated from their children. He knew that for months, and perhaps years, his family would be harassed by the police and state authorities. He also knew that the family home would be demolished. All this has happened to other Palestinian attackers from East Jerusalem."
read more:
Nonetheless, he carried out the attack. It is clear, as each stated in his/her way, that the terrible stupidity of both Israeli and Palestinian leaders places on this blood on their hands.
W
ill this endless tragedy
of two peoples condemned to share a land and spill each others blood ever be resolved?
ZYGMUNT BAUMAN 1925-2016
Zygmunt Bauman, a Polish-Jewish sociologist and philosopher who authored more than 50 books, has died.
Bauman, who wrote on subjects
ranging from the fluidity of identity in the modern world to consumerism, died Monday at his home in Leeds, England. He was 91.
He was one of the first sociologists in postwar Poland, but was eventually driven out of the country in 1968 along with many other Jews. From 1969 to 1971 he lectured at universities in Tel Aviv and Haifa. In 1971 he moved to the United Kingdom, where he became involved with the University of Leeds, becoming head of the sociology department until his retirement in 1990.
In recent years he became an outspoken critic
of Israel's government for its treatment of the Palestinians.
In his recent book "Strangers at Our Door" he analyzed the refugee crisis, the panic it caused and the narrative built around it by politicians and the media.
In a 2009 interview, Bauman was optimistic about the Jews' place in the Diaspora and the possibilities for societies to embrace pluralism.
"Now, however, it looks like that diasporic context of our living
will not go away — it will be there forever, so learning how to
live with strangers day in, day out without abandoning my own
strangeness is high on the agenda," he said. "You are a stranger, I
am a stranger, we all remain strangers, and nevertheless we can
like or even love each other."
RIP Professor Bauman
YAHRZEIT--ANNIVERSARY OF DEATH RABBI ABRAHAM JOSHUA HESCHEL (1907-1972)
The yahrzeit (death-anniversary) of
Rabbi Abraham Joshua Heschel
is the 18th day of the Jewish midwinter lunar "moonth" of Tevet. In the Western calendar, this year it falls on Sunday evening and Monday, January 15-16 -- the real and the officially observed birthdays of Dr. Martin Luther King. T
hey stood together 50 years ago
against racism, against the Viet Nam war, against poverty. In the midst of WWII, when he already knew that his parents had perished in the holocaust, Heschel could write:"
We have failed to offer sacrifices on the altar of peace; now we must offer sacrifices on the altar of war.... Let Fascism not serve as an alibi for our conscience.... Where were we when men learned to hate in the days of starvation? When raving madmen were sowing wrath in the hearts of the unemployed? ..."Good and evil, which were once as real as day and night, have become a blurred mist. In our everyday life we worshiped force, despised compassion, and obeyed no law but our unappeasable appetite. The vision of the sacred has all but died in the soul of man."
("The Meaning of This War [World War II]," pp. 210-212, in Moral Grandeur and Spiritual Audacity, Susannah Heschel, ed. [Farrar Straus Giroux, 1996]).
At the Riverside Church, April 4, 1967
Pollyanna says that because we refuse to offer sacrifices on the altar of peace, we offered up to the Moloch of fascism and racism and aggressive expansion of our borders, four young lives
. As Bob Dylan wrote and sang, "...Yes, and how many deaths will it take 'til he knows That too many people have died?"
For us the answer is not even blowing in the wind.
POLLYANNA IS NOT GLAD AND WANTS TO RANT AS MUCH AS TITAN
PROVOCATION AT KALANSUA
Israeli officials demolished 11 buildings put up without proper permits in the Israeli Arab city of Kalansua. January 10, 2017. Moti Milrod

Thousands protest in Kalansua against house demolitions, January 13, 2016. Courtesy
read more: http://www.haaretz.com/israel-news/.premium-1.764896
Israeli officials demolished Tuesday 11 buildings
put up without proper permits in the Israeli Arab city of Kalansua, stirring political tensions regarding law enforcement and housing in Israel's Arab communities. Their owners, four local families, said they only received notice two days ago and were not given proper time to respond through legal channels. The structures were built on land designated for farming.
In Israel, a Jew can get a building permit and a rezoning easement fairly easily. An Arab will usually encounter a bureaucratic wall that typically would require 7 to 8 years to get a permit issued.It is straightforward ethnic discrimination. As a result Arabs who need housing for expanding families have no choice but to build without permits which leaves them vulnerable to demolition. The present demolitions serve the purpose of distracting attention from the evacuation of the illegal West Bank outpost Amona and the investigation into the prime minister.
Pollyanna hangs her head in shame at these despicable actions taken in her name.
CORRUPTION IN HIGH PLACES--SURPRISE!!
Our First Couple, the PM Netanyahu and his spouse Sara
are both facing investigations that have every chance of leading to indictments of both of them for exploitation of their position, accepting expensive gifts from various people and a corrupt and extravagant managing of the household of the Prime Minister. Worse than that, evidence in the form of taped conversations shows that the PM and the owner of the mass circulation daily Yediot Ahronot negotiated a deal under which Netanyahu would get favorable publicity from the newspaper in return for choking the competing handout paper. New excerpts from recordings of the secret discussions between Prime Minister Benjamin Netanyahu and Yedioth Ahronoth publisher Arnon Mozes, reported by Channel 2 on Friday, illustrate how the two men got down to the nuts and bolts of how they would implement a deal for better coverage for Netanyahu and reduced commercial competition for Mozes. In details published later, Mozes told Netanyahu:
"We'll make sure you remain Prime Minister."

To say that the deal stinks is an olfactory understatement, even if it was not consummated.
A HOMELESS GIRL DIES ON A TEL AVIV STREET
This is the story of M.
who died on the street in Tel Aviv of an overdose. As she lay there K., a homeless woman addicted to drugs, was the only person who tried to offer her mouth-to-mouth resuscitation, while also asking passersby to call an ambulance. From a gang rape at the club
Allenby 44
at age 17 to a pitiful death on the street at age 21, she lived a life of drugs and prostitution. Over 2700 years ago the prophet Isaiah found the words to describe a society in which such a horrible life could take place. Women in prostitution continue to die and no one sees it happening.
שִׁמְעוּ דְבַר יְהוָה קְצִינֵי סְדֹם הַאֲזִינוּ תּוֹרַת אֱלֹהֵינוּ עַם עֲמֹרָה.
Hear the word of the LORD, You rulers of Sodom; Give ear to the instruction of our God, You people of Gomorrah.
Isaiah I,10
Yes. the brutality of our life has turned us into the people of the Cities of the Plain. Pollyanna ventures to think that nearly 50 years of occupation and brutal rule of another people might play a major role in creating our callous society.
ADVICE FOR THE FUTURE
In the unlikely case that Netanyahu and his spouse get sent to jail, they can continue to run the country from their cell. The public will hardly notice.
Slate magazine published an article
on ruling from a jail cell. In particular the case of James Michael Curley, the popular and corrupt Boston politician often credited with coining the winking phrase,
"Vote early and often"
is the most interesting and amusing.
MORAL BRUTES
Our beloved army that claims to be the most moral army in the world has taken up a new tactic-
abuse and intimidation of children
in the middle of the night. Gideon Levy and Alex Levac describe how IDF soldiers burst into a Palestinian home after midnight, and awakened two boys to warn them not to take part in protests. On their way out, they tossed stun grenades into neighbors' yards. Gideon Levy notes what these
great heroes never tell their mothers.
After all enemies aged 6,11 and 13 are frightening enough to cause a combat soldier to dirty his underpants. God help Israel if these fighters ever have to confront a real army. We are told that the army is having problems finding soldiers from the higher socio-economic strata who are willing to serve in these units. It is attributed to their desire to serve in technological units that are said to give them an advantage in later life. The truth is that they are less eager to commit crimes than the national-religious scum and their friends from the periphery. Not PC, but true.
Kadum's juvenile lineup, from left: Shahad, Mohammed, Muaman, Mahmoud, Maliq, Khaled, Tariq. Since the protests began, 85 residents, 11 of them children, have been hit by live bullets. Alex Levac
read more: http://www.haaretz.com/israel-news/.premium-1.764648
We must ask ourselves how our young men became capable of such monstrous actions. The abuse of children, the destruction of the only clinic in a Palestinian village, the killing for no real reason, they have become part of our norm. We steadfastly fail to have any empathy for three million people under our rule. Indeed we deplore, as we must, their acts of terror aimed against civilians, but we continue to drive them to the dead end of total despair that can generate a suicide bomber. As failed imperialists have done through the centuries, we are building on political fairy tales and fortifying them with brute force.
Israeli security forces taking a child into custody during a protest in Kafr Qaddum, December 2016. Nedal Eshtayah/Anadolu Agency
read more: http://www.haaretz.com/opinion/.premium-1.765005
Fifty years ago Martin Luther King
, a close friend and colleague of Rabbi Heschel spoke of the people of Viet Nam in terms that hold well by analogy with the Palestinian people of today. Let us quote:
"Here is the true meaning and value of compassion and nonviolence when it helps us to see the enemy's point of view, to hear his questions, to know his assessment of ourselves. For from his view we may indeed see the basic weaknesses of our own condition, and if we are mature, we may learn and grow and profit from the wisdom of the brothers who are called the opposition."
We have heard similar statements from His Holiness the Dalai Lama. If we cannot wake up to reality, "...
hard rain is going to fall."
TRUMP TAKES OVER
On January 20 the greatest democracy in the world
will fall into the hands of Donald Trump
and his coterie of thugs. As Sasha Abramski writes in Haaretz, in the year 2017, the American Republic – founded by Washington, Jefferson and other Enlightenment luminaries, saved by Lincoln, brought to its modern pre-eminence by Roosevelt – is being handed over to an unholy alliance-of-convenience made up of white nationalists, neo-Nazis, Islamophobes, Russophiles, supporters of the ultranationalist wing of Israeli politics, billionaire plutocrats and conspirators. In the wider world a sense of uncertainty prevails--both China and Europe have reason to fear a Trump foreign policy that caters to Russia while denigrating traditional relationships. The people who obtained their first health insurance via the ACA (Obamacare) are due for a shock.
The use of lies goes on.
HORROR OF HORSE BLOOD USE
Avaaz asks you to sign a petition
to put a stop to the draining of the blood of pregnant mares for pharmaceutical use.
BOOK REVIEW
by Antonio Di Benedetto, translated from the Spanish by Esther Allen
New York Review Books, 201 pp., $15.95 (paper)
This book is reviewed in the NYRB
by J.M. Coetzee. In addition to an extensive review of a book set in 18th century colonial Argentina, we are given a grounding in Latin American literature which should be enlightening to all of us.
SCIENCE TIDBITS
ASTRONOMY CATCHES A THIEF--OUR OWN GALAXY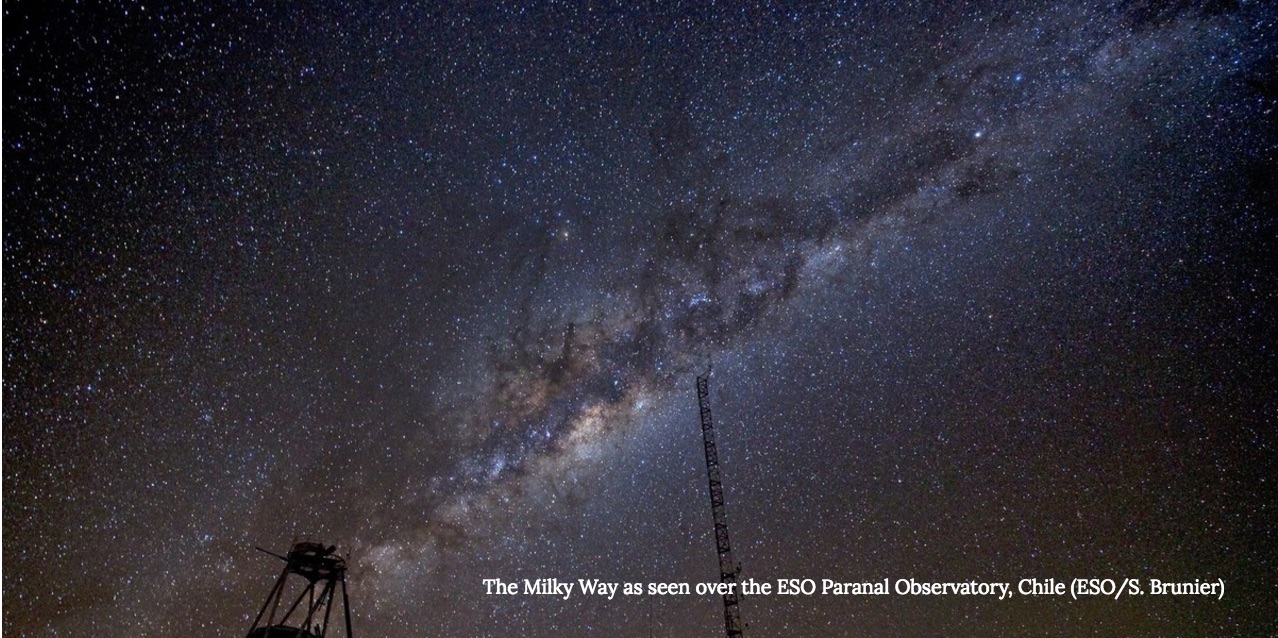 Some of the most distant stars in the Milky Way
may have been lifted from another galaxy,
research released Wednesday shows.
The unintended donor, known as the Sagittarius dwarf, is one of dozens of miniature galaxies that loop around the Milky Way. The Sagittarius dwarf is currently located about 70,000 light-years from Earth. It appears that our large and massive galaxy manages to rip off stars from any smaller galaxy that passes by. Pollyanna offers a cosmic apology.
FETAL BRAINS IMAGED
Colored regions in these MRI images of a human fetus (shown from two perspectives) indicate brain regions where connectivity grows stronger between the 20th and 40th weeks of gestation.
Babies born prematurely are prone to problems later in life—they're more likely to develop autism or attention deficit hyperactivity disorder, and more likely to struggle in school.
A new study
that is among the first to investigate brain activity in human fetuses suggests that the underlying neurological issues may begin in the womb. The findings provide the first direct evidence of altered brain function in fetuses that go on to be born prematurely, and they might ultimately point to ways to remediate or even prevent such early injuries.
SILLY TIME
WhatIf? Niagara Straw
What would happen if one tried to funnel Niagara Falls through a straw?[1]
—David Gwizdala
The answer is quite interesting to say the least.
SOCIAL MEDIA CAN BE EFFECTIVE
THE TRUTH ABOUT EXPERIMENTAL SCIENCE