Titan and Pollyanna like to think of themselves as retirees who are relaxing after years of hard labor and ranting. They have, in their joint persona of T_P decided that it is not fair to their countless fans and readers to deprive them of the wisdom they can dispense. Yes, Virginia, we have a sense of the absurd. We also think that age is not a big deal as long as you
live with a sense of purpose.
Pollyanna at over 100 and Titan at 4.5 billion hold out hope for all of us to say nothing of Biblical figures.
HAPPY SHEVUOT AND RAMADAN KAREEM.
Titan, Pollyanna and YandA wish their MOT readers a happy Shevuot holiday. It marks the giving of the Torah at Mt. Sinai and the bringing of the first fruits to the Temple.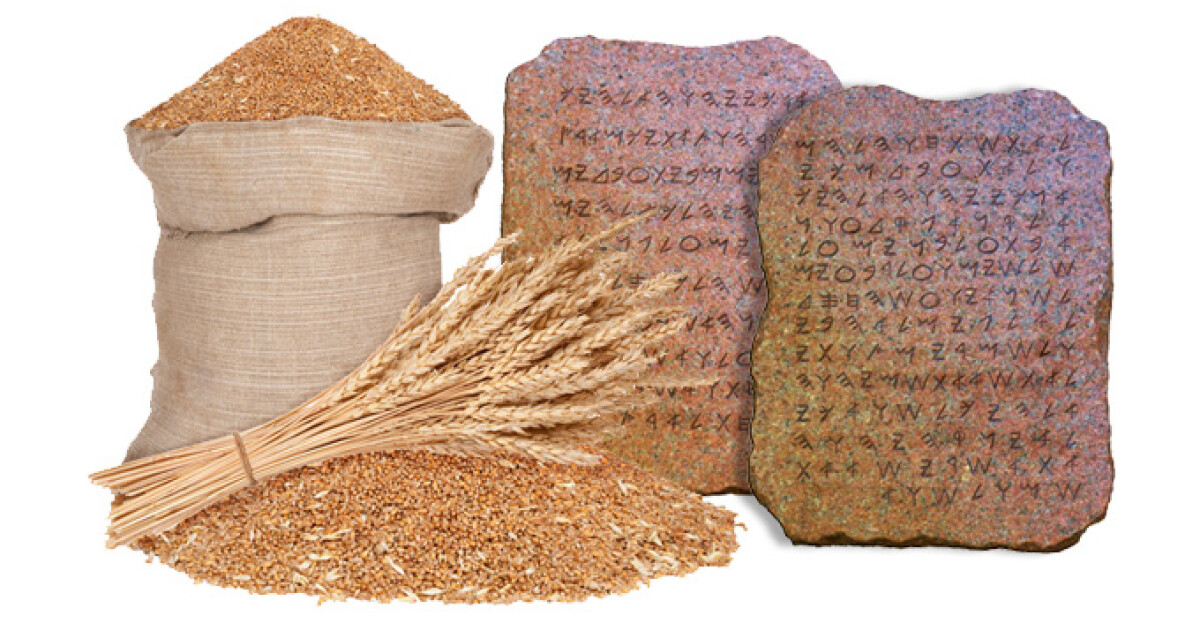 It is customary to read the Book of Ruth in the synagogue.
Gleaning in the field
We wish our Muslim readers Ramadan Kareen.
The Charity Corner has found a home on the
Miriam Shlesinger Human Rights Action site
. Titan and Pollyanna hope that you will visit there, take the actions and make the donations.
IN MEMORIAM
MOHAMMED ALI 1942-2016
Muhammad Ali, then known as Cassius Clay, stands over challenger Sonny Liston, in 1965. Photograph: John Rooney/AP
The famous boxer, philanthropist and social activist Muhammad Al died this month. He won fame not only as arguably the greatest boxer of all time, but also as a political activist who paid a huge price for his opposition to the Vietnam war. In a racist time and place, he never consented, as did many black athletes, to
be a"white man's n***r"
which ultimately earned him respect. In later life, beset himself by illness, he supported research on Parkinson's disease and founded the Mohammed Ali Center in Louisville KY with a stated mission
:"... to preserve and share the legacy and ideals of
Muhammad Ali, to promote respect, hope, and understanding, and to inspire adults and children everywhere to be as great as they can be."
A full obituary may be
found in the Guardian.
VIKTOR KORCHNOI, 1931-2016
Victor Korchnoi, who died this month aged 85, was one of the most enduringly consistent grandmasters on the international chess circuit and reckoned by some to have been the strongest chess player never to have been world champion; in 1976 he became the first Russian chess grandmaster to defect from the Soviet Union and much of his later career was overshadowed by Cold War politics.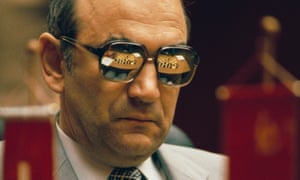 Viktor Korchnoi watches as his opponent Anatoly Karpov makes a move during their world title final match in Merano, Italy, in 1981. Photograph: Mary Delaney Cooke/Corbis via Getty Images
He had an interesting and turbulent life both on the chess board and in the real world. The
NYTimes
has an obituary as does the
Guardian.
SUMMER AT THE MUSEUM
As usual, the summer cultural agenda is rich. The NYRB lists a few such gems, as the
Degas exhibit
at the MOMA in New York,
Edgar Degas: Frieze of Dancers, oil on canvas, circa 1895
Matisse
at the Morgan in NY and the Barnes Foundation in Philadelphia.
The first fully illustrated edition of the
Divine Comedy by Botticell
i was at the Courtauld Gallery, in London which we managed to see before it closed in mid-May but a similar exhibition can be found at the Victoria and Albert Museum, London, March 5–July 3, 2016.
'Inferno XVIII'; Virgil and Dante in the eighth circle of Hell, showing the punishment of panderers, seducers, flatterers, and whores; illustration by Sandro Botticelli, circa 1490
Last summer we visited the new Whitney in the meatpacking district of Lower Manhattan and it was a lovely experience. In case you wondered what was going to happen with the old Whitney, it has been leased by the Metropolitan Museum and become The Met Breuer. To quote the blurb--
"The Metropolitan Museum of Art's modern and contemporary art program includes a new series of exhibitions, performances, artist commissions, residencies, and educational initiatives in the landmark building designed by Marcel Breuer [BROY-er] on Madison Avenue and 75th Street. Now open to the public, The Met Breuer provides additional space for the public to explore the art of the 20th and 21st centuries through the global breadth and historical reach of The Met's unparalleled collection."
Modesty was never their long suit.
The poet Frederick Seidel also went to the new Whitney:

In the Meatpacking District,
Not far from the new Whitney,
In a charming restaurant,
I showed how charming I can be.
I showed how blue my eyes can be.
I showed I can be Dante first catching sight of Beatrice.

The maître d' was new to me.
The sudden sight of her, so gently lovely,
Threw me at the pressed-tin ceiling, where I stuck.
I asked her where I was, her name was Emily.
I don't know who the ceiling was.
I doubt pressed-tin was what it was.

I was moonstruck.
Now I could only look up.
American art used to be risky.
American art used to be frisky
And drink a lot of whiskey.
I looked up at Emily, not far from the new Whitney.

Seventy years ago,
There were violently drunkard painters downtown who,
Many of them, painted violently
In the Hamptons also.
Now they were in the splendid new Whitney, dead
Instead.

I wished I had a sled dog's beautiful eyes,
One blue, one brown,
To mush across the blizzard whiteout
Of sexy chirping chicks and well-trimmed
Bearded white young men.
You see how blue my old eyes aren't.

I drank an after-dinner tumbler of whiskey
Not far from the new Whitney,
A present from the maître d'.
Sweet Lagavulin single malt filled me with infinity
Sixteen years old, while the girl
Smiled softly.


The exhibitions and the museum get a mixed review in the NYRB:
Wonders in the Met's New Box I
ngrid D. Rowland
Nasreen Mohamedi: Waiting Is a Part of Intense Living an exhibition at the Museo Nacional Centro de Arte Reina Sofía,Madrid, September 22, 2015–January 11, 2016; and The Met Breuer,New York City, March 18–June 5, 2016
Relation: A Performance Residency by Vijay Iyer The Met Breuer, New
York City
Alas, YandA and TP are moving this summer and will perforce be
staying home.
SOMETHING FROM SCIENCE
It appears that morphine usually used as a pain-killer has the opposite effect and actually extends the duration of the pain. The result was found in male rats and published in PNAS. Pollyanna and Titan
recommend you read this review
of the subject of the treatment of chronic pain, highlighting all the causes that can contribute to the severity of pain and the necessity of relating to them, in the context of the alarming increase in abuse of opioids in the US, some even available OTC.
RANT AROUND A ROSIE, A POCKET FULL OF...
IS CLIMATE CHANGE REAL?
As Pollyanna noted in her last blog, a debate with a climate change denier is one of the worlds's greatest exercises in futility. Nature on the other hand, does not bother debating with anyone.
Flooding across Western Europe t
his week has killed at least 18 people and displaced tens of thousands. That figure includes 10 dead in southern Germany, two in France, two in Romania, and one in Belgium, with more rain expected .
Multiple studies confirm t
hat these catastrophes are consistent with the predictions of global warming and will be exacerbated with time unless the political establishment of the world manages to get its act together before the tipping point is
reached.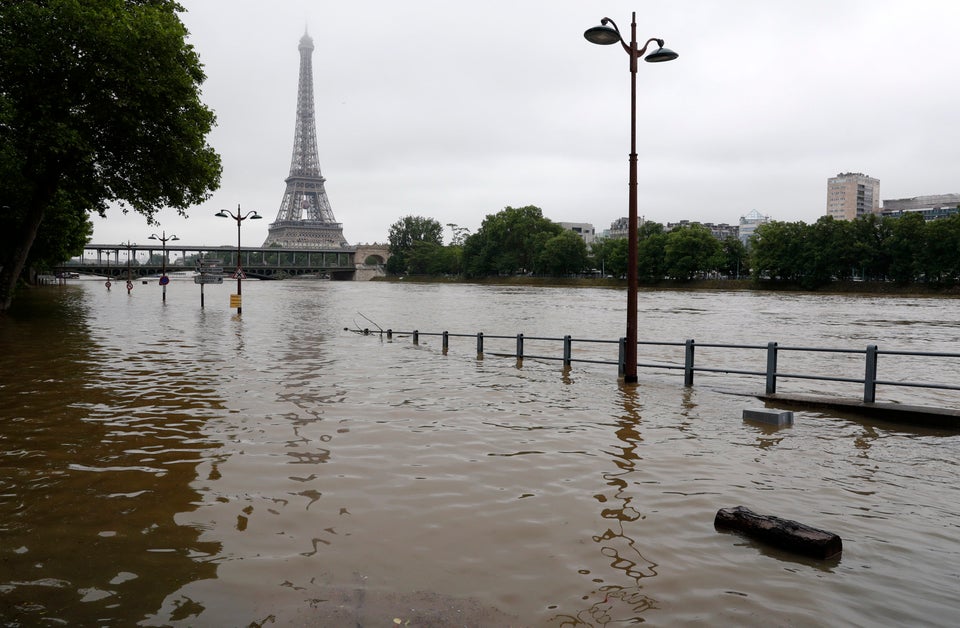 Philippe Wojazer / Reuters
THE DEATH OF A WONDER
Dead and dying coral at Lizard Island on Australia's Great Barrier Reef. The once brilliant coral is blanketed by
Te great wonder of Australia is The Great Barrier reef. It has been stressed for a long time by climate change and now it appears to be in its death throes. It is being killed by bleaching which is caused by the rise of water temperature.
The Guardian has published an expose
on the subject that is very hard reading but must be confronted. When the coral dies, the entire ecosystem around it transforms. Fish that feed on the coral, use it as shelter, or nibble on the algae that grows among it die or move away. The bigger fish that feed on those fish disappear too. But the cascading effects do not stop there. Birds that eat fish lose their energy source, and island plants that thrive on bird droppings can be depleted. And, of course, people who rely on reefs for food, income or shelter from waves – some half a billion people worldwide – lose their vital resource. The people and governments who have caved into business interests that care only about short term profits are accountable for this catastrophe.
Homo sapiens
is not very sapiens, alas.
US PRESIDENTIAL POLITICS
P_T are
fed up with the campaign
and will settle for what Mike Lukavich has to say about the choices.
HOME SWEET HOME
AIRBNB IN THE WEST BANK
Airbnb has been
sending unsuspecting tourists to homes in the West Bank illegal settlements. The blog
+972 has raised an outcry.
A coalition of international organizations organized protests in cities across the world Friday against Airbnb's operations in Israeli settlements in the occupied West Bank. In addition to the international actions, local popular committees of Palestinian villages and cities like Nabi Saleh, Bil'in, and Hebron also participated. We hope the pressure works.
WOMEN OF THE WALL UNDER PRESSURE AGAIN
Members of Women of the Wall praying at the Western Wall on Passover, April 24, 2016.Olivier Fitoussi
read more: http://www.haaretz.com/israel-news/1.723580
A leader of Women of the Wall
, the feminist prayer group, was detained by police on Tuesday morning after she was caught carrying a Torah scroll at the Western Wall, in defiance of regulations imposed by the custodian of the Jewish holy site. Law enforcement officials stopped Lesley Sachs, the executive director of Women of the Wall, as she was leaving the area at the conclusion of the group's monthly prayer service, and took her in for questioning at the nearby police station in Jerusalem's Old City. Pollyanna and Titan object to this violation of human rights and call upon all liberal people to make their protest and disgust known.
KOSHER BUT IT STINKS
There is an old story of a woman who asked the rabbi if it is kosher to cook a chicken in a chamber pot. The answer was yes it its kosher, but it stinks. This is a good description of a judgement rendered this week by the Supreme Court of Israel t
hat ruled by 2-1 th
at the term "kosher" is a monopoly of the official Chief Rabbinate and all attempts to provide kashruth supervision by alternate bodies are illegal. This confirms our long held opinion that kashruth is mostly a racket. Uri Misgav writing in Haaretz r
aises the issue of one of the judges
who ruled in favor of the monopoly being a resident of a West Bank settlement, i.e. a criminal in his own right.
DEATH IN SARONA
Add caption
The Sarona Market is an upscale complex in Tel Aviv that claims to be the heartbeat of Israeli culinary art. On an area of 8,700 square meters with 91 shops, stalls and restaurants of all categories, Sarona Market is Israel's largest, most unique indoor culinary complex. Last week two Palestinian terrorists
gunned down visitors to the mall,
killing four and wounding six.
Outrage is universal
although there was
some celebrating on the Palestinian side.
If they think that this is going to help their cause, they are greatly in error. On the other hand a fierce collective punishment on the part of Israel would be equally useless. Those whom the gods would destroy they first make mad.
Since rainbows are caused by the refraction of the sunlight by tiny droplets of rainwater, what would a rainbow look like on Earth if we had two suns like Tatooine? —Raga.
In fact we have primary and secondary rainbows on Earth, but the answer for binary systems is interesting.
SILLY TIME
The Kingdom of Id has its own take on jurisprudence.
Cynthia has a good question