Algonquin wigwam
Titan and Pollyanna like to think of themselves as retirees who are relaxing after years of hard labor and ranting. This week, however, we are witnessing the end of a year and the usual hopeful thoughts for the New Year. In the light of this,T_P have decided to bring out an end of year wigwam. In general, they will show up together whenever the urge hits them.
The Charity Corner
has found a home on the
Miriam Shlesinger Human Rights Action
site. Titan and Pollyanna hope that you will visit there, take the actions and make the donations.
IN MEMORIAM KURT MASUR 1927-2015.
The great conductor Kurt Masur died this month. He was well known to us in Israel for he visited often from 1986 on. He was given credit for the rehabilitation of the NY Philharmonic after the tenures of Boulez and Mehta. He will certainly be missed. There are detailed obituaries in both the
NYTimes
and t
he Guardian.
RANT AROUND A ROSIE, A POCKET FULL OF...
There is, as usual, much to rant about, but since this a joint effort we shall try to be a bit more gentle than Titan on his own. We start with something positive, the concept of
"basic income."
This is defined as:
A basic income is an income unconditionally granted to all on an individual basis, without means test or work requirement.
It is a form of minimum income guarantee that differs from those that now exist in various European countries in three important ways:
1. It is being paid to individuals rather than households;
2. It is paid irrespective of any income from other sources;
3. It is paid without requiring the performance of any work or the willingness to accept a job if offered.
It is a guarantee by society of a minimum standard of living and is
now being implemented
in the Dutch city Utrecht. This is an idea that goes back to Thomas Paine who wrote his last pamphlet,
Agrarian Justice
, in 1795.
In this pamphlet
Paine advocated the creation of a social insurance scheme for the aged and for young people just starting out in life. The benefits were to be paid from a national fund accumulated for this purpose. The fund was to be financed by a 10% tax on inherited property. A tax on inherited property was used because of Paine's general philosophy of property rights. Although he based his social insurance scheme on a line of argument that might sound quaint in the present era, in other respects his plan was quite modern, recognizing the problem of income security for the elderly, and the desirability of creating a national fund for this purpose. The idea is being promoted by a
worldwide network that started in Europe
, but has expanded greatly. Common to all is the belief that some sort of economic right based upon citizenship – rather than upon one's relationship to the production process or one's family status – is called for as part of the just solution to social problems in advanced societies.
Basic Income, conceived as a universal and unconditional, if modest, continuous stream of income granted throughout life to all members of a political community is just the simplest and most striking element in an expanding set of social policy proposals inspired by this belief and currently debated, if not already implemented.
The most famous implementation of this idea in modern times was in the
city of Dauphine,
in the Canadian province of Manitoba. It was called Mincome and between the years 1972 to 1979 checks were issued to the working poor of the town. In 1971, at a federal-provincial conference held in Victoria, Manitoba expressed interest in being the testing ground for a guaranteed income project. The Schreyer government applied for funding. In June, 1974, Mincome was approved.
The program quickly grew from modest origins. The NDP thought it would cost slightly more than $500,000 and involve somewhere between 300 and 500 families. It was perceived that teenagers stayed in school longer because they didn't have to get jobs to support their families. People could afford medical and dental care. Stress was down because people didn't have to worry about providing for their families.
The project ultimately cost more than $17 million and helped 1,000 families. When Conservatives came to power in Winnipeg and Ottawa, the program came to an end. The Utrecht program differs in that it is limited to people on welfare. It will be interesting to see how it works and whether if spreads to other cities and countries.
ON ISLAMOPHOBIA
Despite constituting a significant minority in western countries, Muslims around the world are subject to disproportionate, unjustifiable bias. Such attitudes distance them from their most fundamental social rights by portraying them as extremists and fanatics. The group is represented as able to endanger the interests of Europe and America. Overall, what is clear is that Muslims in the West are treated as second-class citizens; their social rights and freedom seem to be abrogated.
The integration of the tens of millions of Muslims living in the Western world should be a matter of prime importance both to the governments and societies and to the leadership of the Muslim communities.
Haroon Moghul
writing in
Quartz
, puts forward a
road map for the Muslim communities in the West
. It is worth reading since it is a voice of reason in a sphere which is full of bigotry and ranting. T_P believe firmly that the pathways of blind hatred can only lead to greater disasters.
No turning back now.

(Reuters/Lucas Jackson)
COMFORT WOMEN
In WWII over 200,000 Korean women were kidnapped to be sex slaves ("comfort women") for Japanese soldiers.
Japan has at last apologized
deeply for this crime against and will pay 1bn yen ($8.3m, £5.6m) - the amount South Korea asked for - to fund victims. Over 70 years have passed and only a few of them are still alive. Let us wish the survivors some comfort in these last years of their lives.
JUSTICE FOR RANA PLAZA VICTIMS
Murder indictments have been handed down
against those alleged to be responsible for the disaster. The collapse of the Rana Plaza factory, on the outskirts of Dhaka on 24 April 2013, is widely thought to be one of the world's worst industrial disasters.At least 1,135 people died in the tragedy and more than 2,000 people were injured. Let us hope for justice to be done.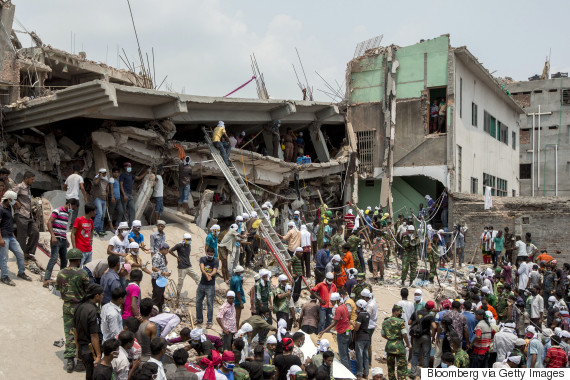 Rescue workers and volunteers search for victims amongst the debris of the collapsed Rana Plaza building in April 2013
HOME SWEET HOME
FASCISM ANYONE?
Im Tirtzu activists clashing with students at Tel Aviv University while calling for closure of left-leaning Political Science Department at Ben-Gurion University. credit Oren Ziv
For years we, especially Titan, have raved and ranted about the erosion of democracy in Israel. More and more anti-democratic legislation is being passed, the latest aimed at NGO's that criticize the government or heaven forbid,the army.
Bradley Burston, writing in Haaretz
, points out that we on the liberal side have to do something before it is too late.
"I'm sick to death of the Zionism of horseshit, of the incitement which prides itself on hatred and, yes, that 'beautiful face' of fascism. It's up to every one of us.We can stand up now, or be put down later. Like dogs."
What used to be regarded as shameful
has become mainstream
.
The glorification of the Dawabsha family murder
at a wedding is a symptom of what we have become.
A few years ago Titan evaluated us by the
Britt scale of fascism
and found that we were only part way to the full fledged version. T_P suggest we look again at the 14 criteria and note how we have devolved.
Note that the law being pushed through the Knesset
against NGO's who support human rights is another facet of the rise of fascism in Israel.
We now have something new-Dorit Rabinyan's new novel,
"Borderlife" (Gader Haya, Am Oved Publishers, 344 pages; in Hebrew)
has been removed from the high school advanced literature curriculum on the grounds that it might encourage assimilation, Lord help us. The novel itself received a
less than rave review
from Itzhak Laor, but that may have been colored by Laor's politics. We noted, on Facebook, that Rabinyan is in good company. The state of New Hampshire banned Shakespeare's
Twelfth Night
on the grounds that it encourages homosexuality. It is scant comfort to know that other education systems are administered by the same brand of idiots. In New Hampshire the idiots backed down and now it appears that their counterparts in Israel are
trying to climb down
the proverbial tree as well. The novel, "Borderlife," by Dorit Rabinyan, can be studied in advanced literature studies classes, but not as part of the regular school curriculum, the ministry announced.
Copy of "Borderlife," by Dorit Rabinyan, at Israeli book store. credit Ofer Vaknin
BREAKING THE SILENCE
A public reading of Breaking the Silence testimonies in Tel Aviv to mark 10 years since the organization was founded, June 6, 2014. (Oren Ziv/Activestills.org)
This is an NGO of soldiers
who have been forced to commit war crimes or have witnessed them and want the truth to be known about the
"most moral army in the world."
Recently fascist groups such as Im Tirzu (google it yourself, T_P will not contaminate their blog with their link), have launched nasty attacks to the point of questioning the loyalty of the people involved. Haggai Matar writing in +972 provides an analysis of
why these soldiers are so hated
by the right and by extension by the public. T_P love them.
SILLY TIME
Randal provides us with questions for the New Year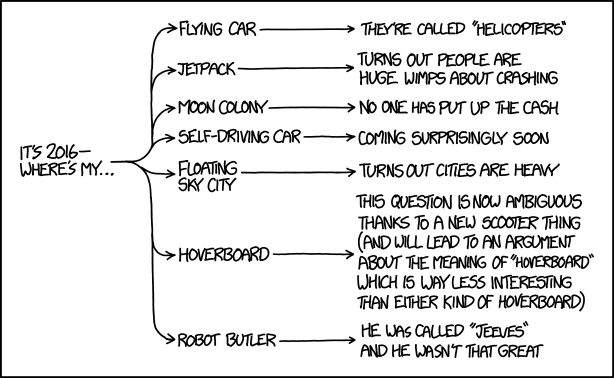 Your kid has a science project...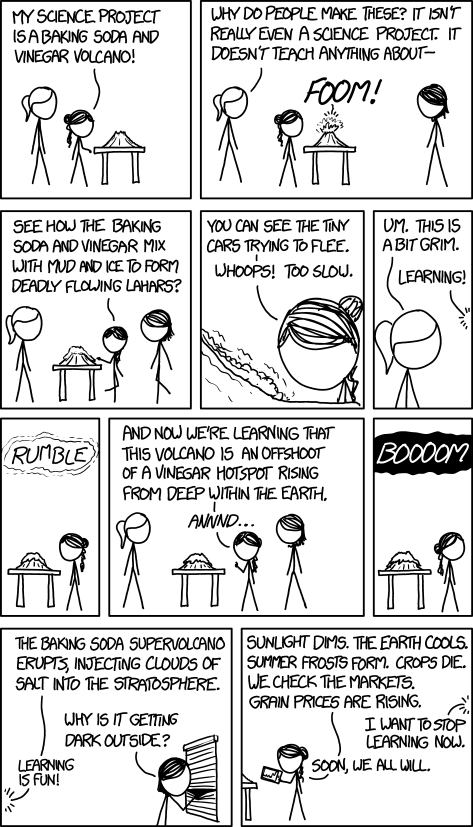 Have you raised a kid...
or are you unclear on the concept of something
We too went to see Star Wars...