Pollyanna is with you again after St. Valentine had his day. It was also the birthday of our beloved
Hadass
and Joey is coming up next. It is nice that there is a holiday of sorts, with or without the Catholic Church connection,
devoted to the idea of love.
It certainly does wonders for the economy, flowers, taking your wife/partner/girlfriend to dinner and other fun things. In Paris, the florists go one step further in promoting love and we admire them for it.
For starters, let us refer you to the
Miriam Shlesinger Human Rights action blog
. Over two years have gone by without Miriam and we continue to realize what we have lost. She got us into the human rights struggle. Please act on behalf of people who are so much in need of support in their trials and tribulations at the hands of oppressive regimes and corporations.
CHARITY CORNER
Combatants for Peace Promotional Film
by idanbarir
This week Pollyanna refers you to
Combatants for Peace,
a joint Israeli-Palestinian nonprofit made up combatants who have taken an active part in the cycle of violence, Israelis as soldiers in the Israeli army (IDF) and Palestinians as part of the violent struggle for Palestinian freedom. After brandishing weapons for so many years, and having seen one another only through weapon sights, they have decided to put down their guns, and to fight for peace. They engage in a broad spectrum of activities aimed at achieving this goal. One of the more recent ones is the building of a playground in village of Yanun in the Nablus region, in memory of Abir Aramin.
Abir
She was the daughter of Bassam Aramin, one of the founders of Combatants for Peace. Abir was killed at age ten in 2007 by an Israeli sniper, on her way from school. The killer was never prosecuted although the Aramin family won a wrongful death suit, the proceeds of which they donated to the cause of playgrounds in which Palestinian children can play in safety, away from the killer soldiers of the Occupation.
GOOD NEWS COMES BEFORE THE RANTS
We have a few things to cheer about this week.
CHILD SOLDIERS RELEASED
"Buret," 11, the day before his release from the Cobra Faction in late January.
Pollyanna is pleased to hear of the
demobilization of hundreds of child soldiers
of the Cobra faction of South Sudan Democratic Army. The release of the soldiers was engineered by UNICEF in the wake of a truce in the South Sudan civil war.
"I don't want to be a soldier,"
one boy, aged 12, told UNICEF.
"I will end up with nothing by being a soldier and I know one day I'll get killed if I continue being a soldier. First, I want to go to school, then later I want to study medicine."
Pollyanna hopes that the rest of them will also be released soon and sent to school where they belong.
MEASLES
In this Thursday, Jan. 29, 2015 photo, a pediatrician holds a dose of the measles-mumps-rubella (MMR) vaccine at his practice in Northridge, Calif.
Photo by AP
Pollyanna is also encouraged by the news
that in Israel the health authorities take pride
in the World Health Organization having declared in July 2014 that Israel has eradicated the disease. Make no mistake, that does not mean the disease, which is extremely contagious, is completely nonexistent in Israel.
"It means that there are no long chains of infection within Israel,"
the Health Ministry explained to Haaretz.
"But sporadic cases can occur, among travelers who were infected outside the country, or Israelis who came into contact with such people."
There are pockets of anti-vaxxers, mostly in the ultra-Orthodox Haredi community, but they presumably have particular protection from Above. Pollyanna thinks that people whose children are not vaccinated should not receive child allocations and their children should be barred from public schools.
A FEW RANTS
BUSHMEN
Pollyanna would like to call your attention to the
persecution of the Bushmen
of Botswana.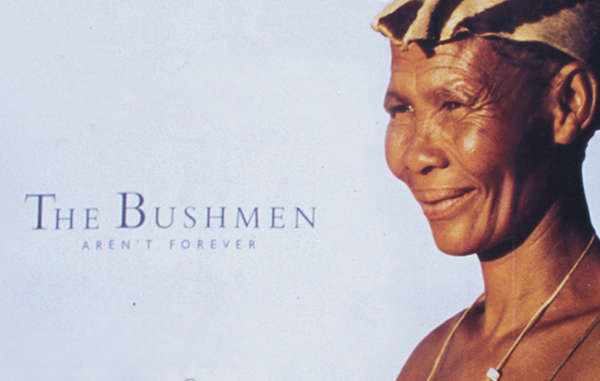 © Survival International
They are being driven from their ancestral homes because of the profits to be made from the marketing of diamonds discovered there. She joins the call of Survival International to boycott the diamonds of De Beers. She also supports the tourist boycott of Botswana. Think about what it means for the locals before you go on safari.
MIGRANT DEATHS AT SEA
Pollyanna is distressed by the tragedy in the Mediterranean in which hundreds of would-be migrants from Africa to Europe are drowning. The Italian government has discontinued its Mare Nostrum rescue program and
efforts made by the EU are totally inadequate.
"The humanitarian crisis that sparked the need for Mare Nostrum has not gone away. With people continuing to flee war and persecution, EU member states must stop burying their heads in the sand whilst hundreds keep dying at sea."
John Dalhuisen, Europe and Central Asia Programme Director at Amnesty International
GEOENGINEERING?
There has been much talk in the past few years of taking proactive steps to control climate change. Most of them involve meddling with natural processes in the atmosphere, such as blocking sunlight by introduction of artificial pollutants (e.g. sulfur dioxide or saltwater). Pollyanna calls your attention to the
strong opposition by Naomi Klein
in which she points out correctly that the scaling of lab results to planetary scale is not a test of geoengineering, but the act itself. In principle, the entire concept of geoengineering does not allow for testing without encountering the dangers being tested for on a planetary scale.
DEATH OF AN IDEALIST AID WORKER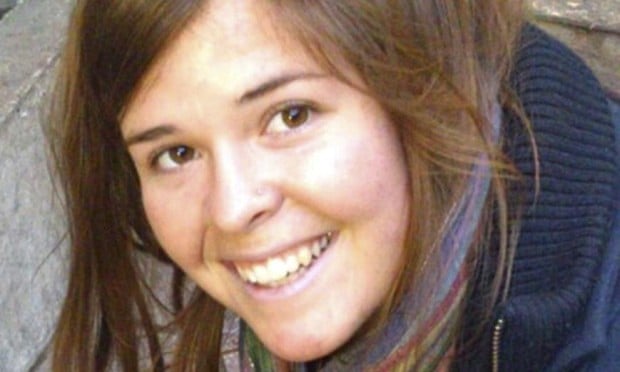 Kayla Mueller. Photograph: guardian.co.uk
Pollyanna mourns the death of Kayla Mueller, who was captured by ISIS after going to help at a hospital run by Doctors Without Borders in Syria. She was reported by ISIS to have been killed in an air raid, but there is no proof of this and her captors may have killed her.
The Guardian tells
her sad tale in detail. The means of her death do nothing to absolve ISIS of its responsibility. Pollyanna has only contempt for those
who are smearing her memory
.
DISCRIMINATION IN FRANCE
The ad was posted by NSL Studio
Pollyanna is incensed about an
advertisement for a job in France
in which it was said the candidate should
"if possible not be a Jew"
. The ad was posted on Monday by Paris-based NSL Studio on the jobs site Graphic-Jobs.com. The company and the Web site have apologized although the explanations offered by NSL Studio have varied. Now they claim to have been hacked. Yeah, sure, says Pollyanna.
TERROR IN COPENHAGEN
Over this weekend there were terrorist attacks at a cafe and a synagogue in Copenhagen, all connected to portrayals of the Prophet Mohammad as a dog in cartoons. As tweeted by the journalist Morten Frich the sum of the day
"15.30 1 civ. killed, 3 cops wounded 01.00 1 civ. killed, 2 cops wounded 04.50 Suspect opens fire, killed by police"
For his full
tweet report click here
. As the Daily Beast puts it ".
..the defense of art, of the right to blaspheme, and the freedom to speak grows more dangerous by the day."
...in the meantime in Washington and Jerusalem:
THE POLLYANNA LIBRARY
Pollyanna invites you to
upload and read 18 short stories
by the Nobel Laureate author Alice Munro. Try it, you will like it and it will be good for you.
A BIT FROM SCIENCE
NEWTON'S NOTEBOOK
We usually think of Isaac Newton as the greatest mathematician and physicist of his time. But buried in a notebook Newton used during his undergraduate days, is
half a page of text on plant function
, which has been reviewed in the journal Nature Plants by Professor David Beerling of the University of Sheffield. In his notes, Newton describes how water is drawn up through a plant's roots and out through its pores.
This was understood in modern times only at the end of the 19th century. Amazing genius. Pollyanna is impressed.
NEW CANCER THERAPY
At Johns Hopkins in Baltimore,
doctors are testing a new type of cancer treatment
known as immunotherapy.
"Immunotherapy for cancer means developing treatments to harness your immune system and using your own immune system to fight the cancer,"
says Dr. Julie Brahmer, an associate professor of oncology.
Pollyanna is delighted about this new hope for cancer patients.
SILLY TIME
What If? asks
What would happen if the Moon were replaced with an equivalently-massed black hole? If it's possible, what would a lunar ("holar"?) eclipse look like?
—Matt The truth is not much.
REFORM OF THE NEWSROOM
Gene Weingarten ,writing in
Below the Beltway,
waxes nostalgic about the old days in the sexist, boozing, smoke-filled and foul mouthed atmosphere of the old time newsroom. You are invited to sympathize with him if you have nothing better to do.
Poor little Cynthia is trapped by modern technology and her addiction to it..;