Pollyanna wishes happy holidays to all her readers. Let us try to look at the bright side of life if we can find it.
For starters, let us refer you to the
Miriam Shlesinger Human Rights action blog
. Over a year has gone and by without Miriam, we continue to realize what we have lost. She got us into the human rights struggle. Please act on behalf of people who are so much in need of support in their trials and tribulations at the hands of oppressive regimes and corporations.
CHARITY CORNER
This week Pollyanna is referring you to the
Israel Cancer Association
with hopes that you will make them the beneficiary of your pre-holiday donation. The Association is most worthy of support and has done great things for the prevention and cure of cancer in Israel. One of the latest is a push to prohibit smoking in the stands at sports events, which has already won the support of a parliamentary committee and should soon make its way to the floor of the Knesset for approval. The days when Big Tobacco could block such initiatives have fortunately passed. The Cancer Association also succeeded in obtaining the deactivation of all tobacco vending machines in the country as of 1.1.14, thus blocking an overly easy access of minors to cigarettes. A propos cancer,
there seems to be some good news
about a new drug that reduces the risk of progress of breast cancer.
POLLYANNA SALUTES
Floods in Ladakh. 'This is how we were brought up' (Photo: AP
Pollyanna is proud of the 200 Israeli backpackers
who refused to be evacuated from the catastrophic flood zone in Ladakh, India but chose to stay behind and help with the rescue operation.
"It is heart-warming,"
said Israeli Consul General in New Delhi Irit Shneor with unabashed pride.
"In the heart of the destruction in the Ladakh region, among the demolished cabins, in the somber atmosphere, Israeli trekkers are volunteering around the clock, always with a smile on their lips, giving their all to help the refugees from the disaster area left bruised and wounded, without anything, without shelter."
Hundreds are dead and many more missing in the flood area. Israelis made up more than half the foreign volunteers helping out. Some of them had been combat medics in the Army and used their skills to aid the stricken people. As one of them said, ..
"this is how we were brought up."
Pollyanna says cheers.
IN MEMORIAM MICKEY ROONEY 1920-2014
The irrepressible performer Mickey Rooney, who died April 6 at 93,
began appearing before audiences at 15 months in his parents' vaudeville act, singing
"Pal o' My Cradle Days"
while sporting a tuxedo and holding a rubber cigar. So was launched a nine-decade career (
"I've been working all my life, but it seems longer,"
he once said) of unapologetic scene-stealing — he could sing, dance, play drums and do pathos, pratfalls and impersonations — that once made him the top box-office draw in the world.
We recall him on the screen during our childhood, in the Andy Hardy series and acting opposite Judy Garland in some great films. They were beautifully matched in charisma. Both had difficult lives in the real world. One of his most captivating performances was as Puck in the 1935 all-star version of Shakespeare's
"A Midsummer Night's Dream."
Film historian David Thomson said Mr. Rooney's mischievous, almost bratty interpretation was
"one of cinema's most arresting pieces of magic."
Mr. Rooney emphasized how easy the part was for him, writing later in a memoir, "I'd never read Shakespeare before or since." We have the DVD and enjoyed the film greatly.
Any 14 year old who can steal a comedy film spotlight from James Cagney (Bottom) has to be a consummate actor.
We link you to an obituary in Variety
.
IN MEMORIAM PETER MATTHIESSEN 1927-2014
Peter Matthiessen, the American author who won awards for books such as The Snow Leopard and Shadow Country,
died on Saturday at the age of 86.
Linda Gavin/Courtesy of Riverhead Books
Matthiessen, who was born to a wealthy background in New York, had his first short story published in the Atlantic Monthly when he was still a student at Yale. In the early 1950s he decamped to France, where he started The Paris Review with another American expatriate, George Plimpton. Matthiessen had success in fiction and non-fiction. His breakthrough work was the 1961 novel
At Play in the Fields of the Lord
, which dealt with missionaries at work in difficult circumstances in Brazil. He won two National Book Awards, for
The Snow Leopard
(1978), about the Himalayas, and for
Shadow Country
(2008), a reworked trilogy of novels about a notorious Florida outlaw, Edgar Watson, and the disappearing Everglades in which he lived.
The NYTimes published a detailed profile
of him just a few days before he died. Among other things, the interview by Jeff Himmelman describes how he became a novelist, a C.I.A. agent, a founder of The Paris Review, author of more than 30 books, a naturalist, an activist and a master in one of the most respected lineages in Zen. We strongly recommend that you read it.
THE RANT
This week's rant is about the abuse, marginalization and repression of Dalit women in India,
Nepal
and other parts of Southeast Asia. While officially the caste system has been abolished in India, in practice the Dalit, formerly known as Untouchables, are subject to discrimination and abuse. In particular, in India, the sexual abuse of Dalit women goes with impunity, especially for high caste Hindu men.
There is a strong Dalit women's movement
and they are making their voices heard.
"Who has the right to tell us that we are condemned by God?"
demands Thenmozhi Soundararajan, an American director, singer, writer, and transmedia artist who is a second-generation Dalit woman whose parents left the caste system. Soundararajan stresses the difference between the "Bollywood India" and the "actual India." In the "actual India,
" there is no rule of law. It's an India where doctors conduct "two-finger tests" after girls and women report rapes to "morally assassinate character of a victim,"
she says. It is an India where a rape survivor showed a judge video footage of her rape that was circulated around her village, but the judge simply laughed and said
"Now you have proof that you enjoyed yourself."
We might mention that when a judge in Israel made a remark about rape victims' enjoying the experience he was forced to resign. Pollyanna wishes all success to the movement in its struggle to help and liberate the 80,000,000 Dalit women around the world.
HEARTBLEED
This is a new bug floating around the Web that can get information from just about anyone since most sites use open SSL and it is vulnerable.
Here is some advice
on how to deal with it. Start by changing your passwords. You might also want to join
LastPass
for security. It is free.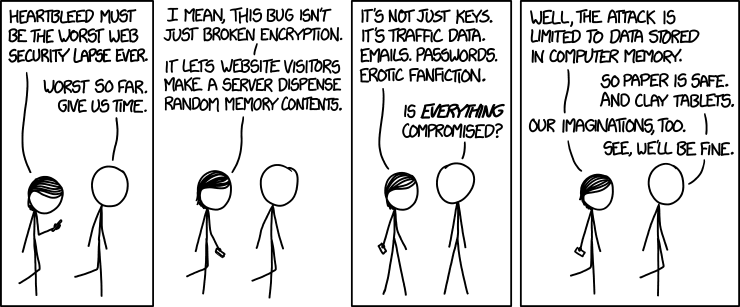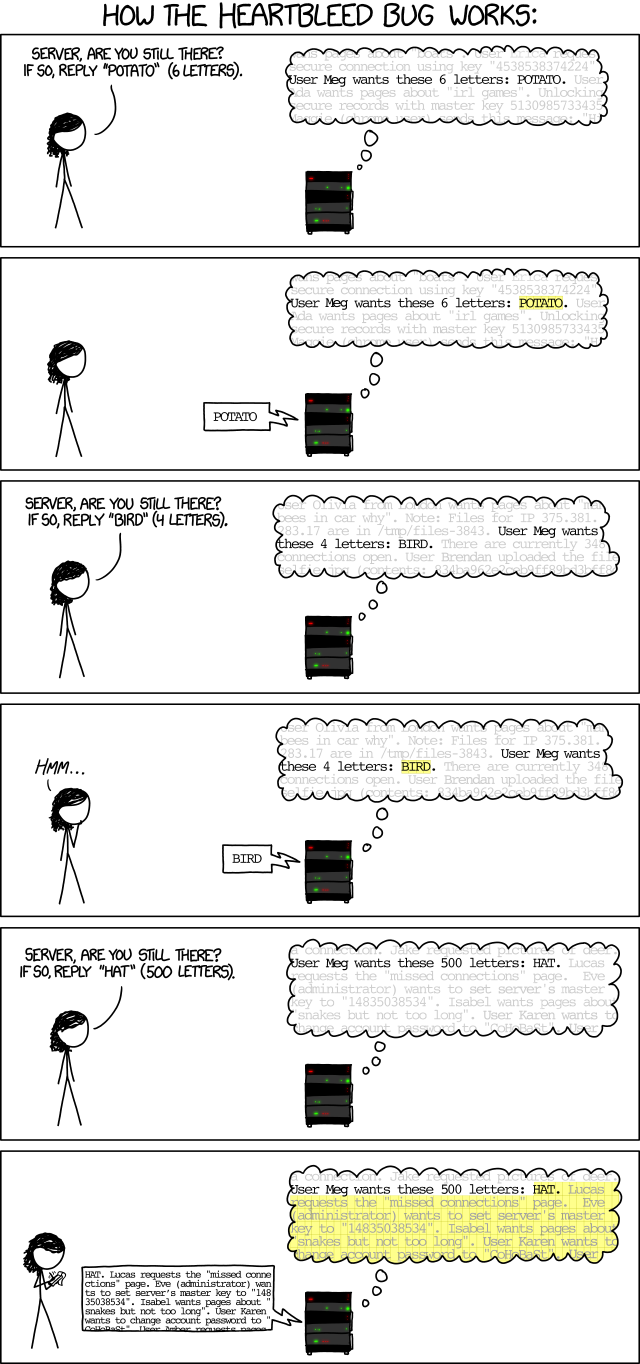 SOCIAL PROGRESS INDEX
Pollyanna would like to call your attention
to this document
.
It grades the nations of the world on their degree of social progress. It makes use of a list of parameters, the details of which you can see in the document. They come under the headings of
Basic Human Needs, Foundations of Wellbeing and Opportunity.
The document is long but well worth your time.The top three countries are New Zealand , Switzerland, and Iceland which have closely grouped scores of 88.24, 88.19, and 88.07 respectively. These three countries, which are relatively small in terms of populations, score strongly across all dimensions, though there are important variations in their areas of relative strength. A group of eight countries registers the lowest levels of social progress, from Yemen (125th) to Chad (132nd). The Social Progress Index provides evidence that extreme poverty and poor social performance go hand-in-hand. However, this group also demonstrates that economic development does not guarantee social progress. For example, Chad (132nd) with a GDP per capita of $1,870 ranks well below Malawi (109th), a country with GDP per capita of just $660. Angola is an even starker illustration, ranking 127th on social progress even though its GDP per capita is $5,262. There is an interactive map over which you can pass your cursor and see each country's rank and score. Pollyanna thinks there is much food for thought here.
GOODIES FROM SCIENCE
AN EXOTIC PARTICLE IS FOUND
Thanks to Judy for calling this exciting event to our attention.
A particle that does not fit the standard model
has been found in the LHC. It shakes up conventional wisdom. We quote the
Quantum Diary blog
of the particle physics community:
"The conventional and simple quark model states that there are six different quarks, each quark coming with its antiparticle. All these particles form bound states by either combining two or three of them. Protons and neutrons for example are made of three quarks. All states made of three quarks are called baryons. Other particles like pions and kaons, which are often found in the decays of heavier particles, are made of one quark and one antiquark. These form the mesons category. Until 2003, the hundreds of particles observed were classified either as mesons or baryons. In 2003 a particle was found that looked like a combination of four quarks. Now the LHCb Collaboration at CERN has just confirmed the unambiguous observation of a very exotic state, something that looks strangely like a particle being made of four quarks. As exotic as it might be, this particle is sternly called Z(4430)-, which gives its mass at 4430 MeV, roughly four times heavier than a proton, and indicates it is has a negative electric charge. The letter Z shows that it belongs to a strange series of
particles that are referred to as XYZ states."
Theorists will rack their brains for a while to figure out what this really is, a completely new tetraquark, a bound state of four quarks, or some strange combination of two charmed mesons (mesons containing at least one charm quark). The question is still open. Physics is fun albeit weird at times.
WE ARE PART NEANDERTHAL
By finding the lost Neanderthal genome, the Swedish biologist Svante Pääbo has discovered that we are all part Neanderthal—except those with an entirely African heritage. His book
, Neanderthal Man: In Search of Lost Genomes by Svante Pääbo
Basic Books, 275 pp., $27.99
is reviewed
in the New York Review of Books by Steven Mithen along with
The Gap: The Science of What Separates Us from Other Animals by Thomas Suddendorf Basic Books, 358 pp., $29.90.
The subject is fascinating and Pollyanna has every intention of getting her hands on the books and reading them. If the NYRB link does not work (they can be stuffy about access), you can find a alternative reviews for both
Paabo
and
Suddendorf
.
WE CAN ALL BLUNDER: THE GREATEST MINDS HAVE DONE SO.
Our friend and colleague, Mario Livio, whose blog is linked to your right, has come out with a book on scientific blunders,
Brilliant Blunders: From Darwin to Einstein—Colossal Mistakes by Great Scientists That Changed Our Understanding of Life and the Universe by Mario Livio Simon and Schuster, 341 pp., $26.00
.
Freeman Dyson
reviews it in the NYRB
and
Marcia Bartusiak, in the Washington Post
. Mario makes the case for the contribution of mistakes to the advancement of science. He says
"The blunders of genius are often indeed the portals of discovery."
SILLY TIME
WHAT IF?
I just moved into a new apartment. It includes hot water but I have to pay the electric bill. So being a person on a budget... what's the best way to use my free faucet to generate electricity?---David Axel Kurtz
The question turns out to be all wet, the answer amusing. BTW Randall, according to a nephrologist, drinking 3 liters of water a day is healthy because half of it goes to flush out your kidneys and keep them flowing well and the other half helps maintain your body temperature by transpiration through your pores.
PROVING EINSTEIN WRONG
It is a common component of psychoceramic (crackpot) science to prove Einstein wrong. Indeed there are now serious issues involving relativity and quantum mechanics, but that is not going to discredit Einstein. We are grateful, however, to Randall for showing us a successful attempt
.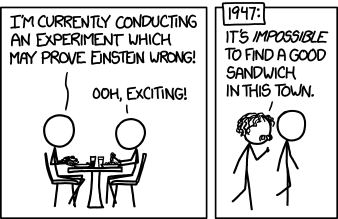 Professors of Philosophy ride Aunt Suzie's Steamboat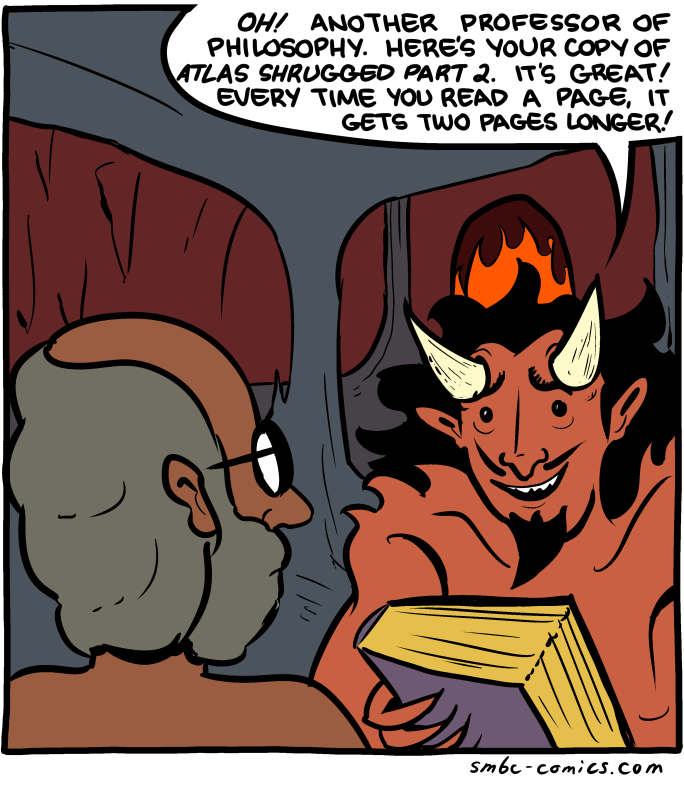 RAPUNZEL, SILLY GIRL, THE PRINCE HAS HAD IT WITH YOU
Click
here
to see how the Big Bang really came about.
We went to the beach with Murphy where he found a branch a few meters long that gave him a challenge. The background sound is Yosefa laughing. It has been said that the worst airline is the one on which they show you the pilot's home movies...